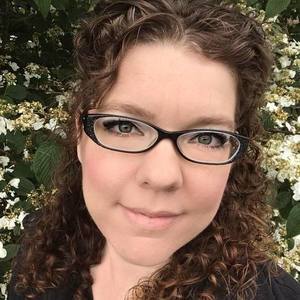 Angela Fisher
Co-Host of Tech Talk Today
Angela Fisher has hosted 19 Episodes.
February 26th, 2018 | Season 1 | 18 mins 23 secs

1password, advanced unlocking and extraction services, apple, cellebrite, google cloud, linux, macos, mobile world congress 2018, moltenvk, pwned passwords, scale16x, southern california linux expo, tech news podcast, tech talk today, vulkan

If at first you don't succeed, try, try again. And that's just what we've been doing for the last five years, and we still haven't gotten it right. The big adventure is just 10 days away, and this time we're going in with a plan.

February 19th, 2018 | Season 1 | 20 mins 41 secs

amazon go, apple 911 calls, broadcand satellites, elon musk, falcon heavy launch, google assitant, jupiter broadcasting, spacex, starlink, suvie kickstarter, talk talk today, tech news

Elon Musk bet the future of SpaceX on the Falcon Heavy launch. On Thursday SpaceX launched a pair of prototype satellites intended to form the basis for Starlink, a constellation of satellites that are designed to beam broadband internet down to Earth.

But it almost didn't happen.

September 19th, 2016 | 29 mins 22 secs

In what might be the final Tech Talk Today, we discuss the saga of exploding phones, the lows & highs of the iPhone 7, Google's new apps, Logitech's new buy & Valve's ban hammer.

Plus our Kickstarter of the week & an important production announcement!